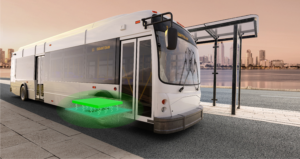 Opportunity Charging – The Game Changer!
Electric vehicles (EVs) are transforming transportation by providing cleaner and more sustainable mobility solutions. However, fleet managers often have concerns about charging downtime, duty cycles, and battery range. That's where "Opportunity Charging" comes in. This revolutionary charging approach addresses these issues and offers significant benefits to industries such as public transit and freight movement. With wireless charging, fleets have discovered a hands-free and hassle-free method that allows them to take full advantage of opportunity charging and presents a remarkable Game Changer for medium and heavy-duty operations. 
 What is Opportunity Charging? 
 Opportunity charging is an innovative charging method that facilitates the recharging of EVs during regular operational activities where downtime already exists in diesel duty cycles, including layovers for transit buses and lunch breaks for cargo handling equipment. This approach differs from traditional plug-in depot charging, where vehicles are required to return to a central charging station.  
Opportunity Charging for Public Transit 
 In the realm of public transit, electric buses benefit greatly from on-route charging, a more specific form of opportunity charging. By integrating wireless charging pads at bus stops, transfer centers, and layover locations, buses can add additional range within minutes, maximizing the battery's state of charge throughout the day. On-route charging can eliminate the need for buses to return to the depot for recharging, allowing them to remain operational all day without interruptions. This seamless charging process enhances efficiency, reduces downtime, making them a more attractive and viable option for public transportation providers. 
 Antelope Valley Transit Authority, the first all-electric zero-emission transit fleet in North America, has incorporated on-route charging into its operations by utilizing the WAVE Wireless charging system. To learn more about the largest high-power wireless charging deployment in the US, download the Antelope Valley Transit Authority Case Study.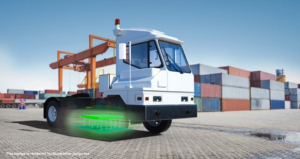 Opportunity Charging – Not Just for Buses 
 The benefits of opportunity charging extend beyond public transit to the freight movement industry as well. Battery-electric freight handling equipment – container handlers, yard tractors, and all types of medium and heavy-duty trucks – can power up with the use of wireless charging technology that allows for quick charging sessions, without the necessity to connect and disconnect a plug or park at a charging depot. The roadway-embedded charging pads deliver a near-instantaneous high power, enabling electric vehicles to extend their duty cycle rapidly during regular stops. 
 Moreover, the convenience of cable-free and hands-free charging ensures uninterrupted vehicle operation. Trucks can undergo quick "topping off" recharges during driver rest breaks or stops at various points along their routes, such as warehouse docks or security checkpoints. This strategic utilization of stop times minimizes downtime, preserving valuable working hours and eliminating the necessity for dedicated non-transport time for recharging.  
 WAVE Charging Wireless System for Opportunity Charging 
In sum, opportunity charging is revolutionizing the way electric fleets are powered, offering a more efficient and sustainable charging solution for various industries. Hands-free, with no moving parts, the WAVE Wireless system delivers fast, convenient, high-power charging within seconds of scheduled on-route stops and natural dwell times. Medium- and heavy-duty electric vehicles gain substantial range and extended operating time during short top-offs without manual plug-in operations or mechanical contact. With power ranging from 125kW to 500kW, WAVE Wireless high-power systems are ideal for powering electric vehicles for mass transit, warehouse and distribution centers, shuttle services, seaports, and more. Our unique wireless technology has a proven track record of successful deployment, enabling millions of safe, efficient electric miles driven.  
Contact us today to learn more.