Charging your electric vehicles just got easier with WAVE Charging's innovative charging solutions tailored to optimize your EV operations.
We understand every business has different challenges when it comes to vehicle electrification– that's why we offer innovative charging solutions designed specifically for you. Our cost-effective solutions help improve uptime, while also being scalable as your business grows. 
Our team of experts takes a holistic approach to guide you through the electrification process. Whether you need overnight charging, high-power systems, or hands-free operation, we're your trusted partner to find the optimal charging solution for your operations.
​Contact us today to learn more about our tailored solutions for your business.
CONTACT US
Wired and Wireless

Low and High Voltage

AC and DC

Software and Service
Innovative Charging Solutions
Every operation is different and needs a different solution. As your partner, we deliver custom-tailored innovative charging solutions that cater to your specific needs. Whether you prefer the robustness and resilience of a wireless opportunity charging system or the streamlined efficiencies of a centralized charging depot, our advanced software and industry expertise enables us to create a tailored ecosystem that optimizes your operations.
Powerful Partnerships for Tailored Charging Solutions
At WAVE Charging, we go beyond just providing innovative products, we have teamed up with top charging companies in the industry to offer solutions tailored to our customer's specific requirements. By integrating our cutting-edge charging solutions with our partners' AC and DC systems, we streamline installation and minimize costs, all while ensuring seamless system integration. Our coordinated charging solutions ensure compatibility and guarantee optimal performance.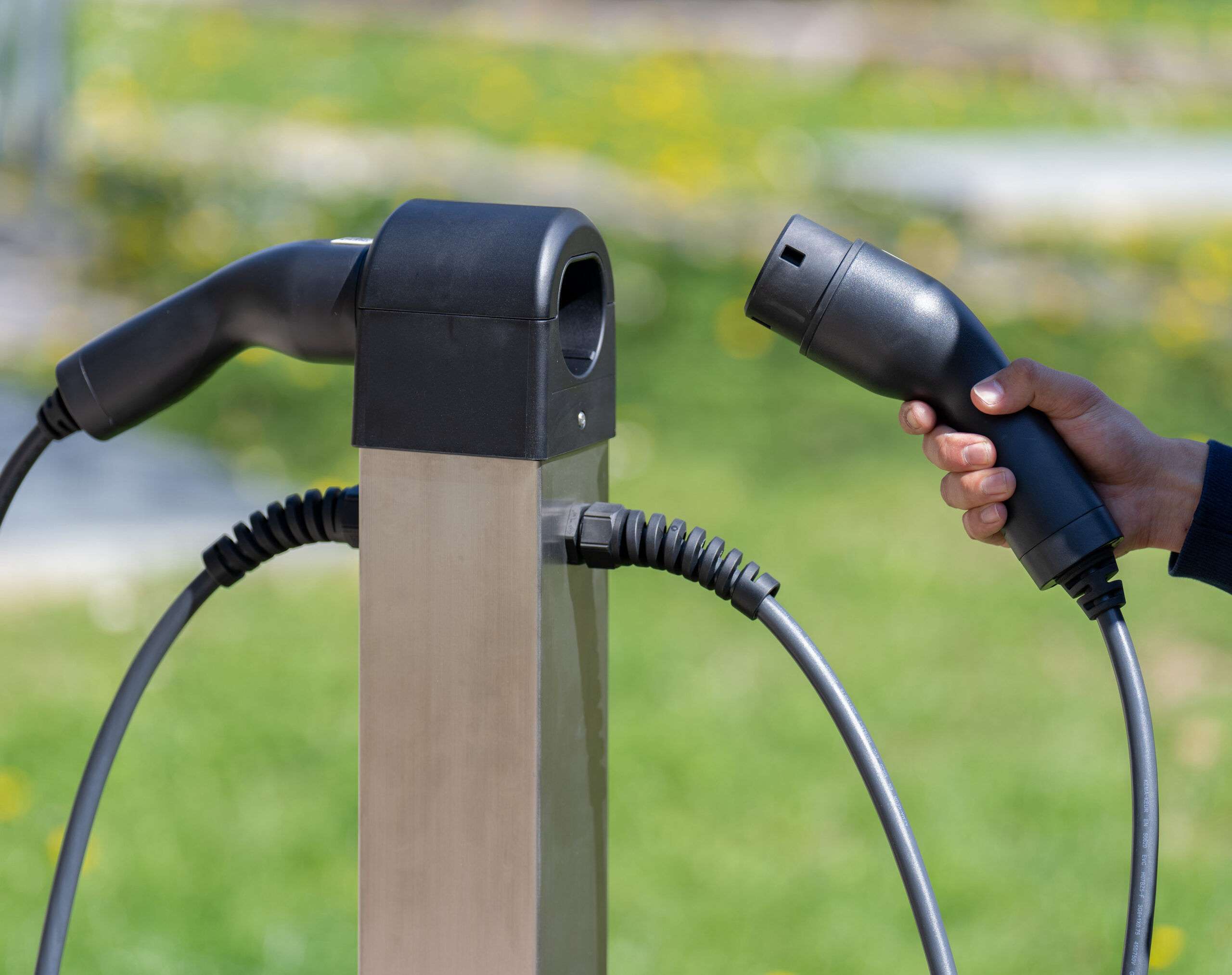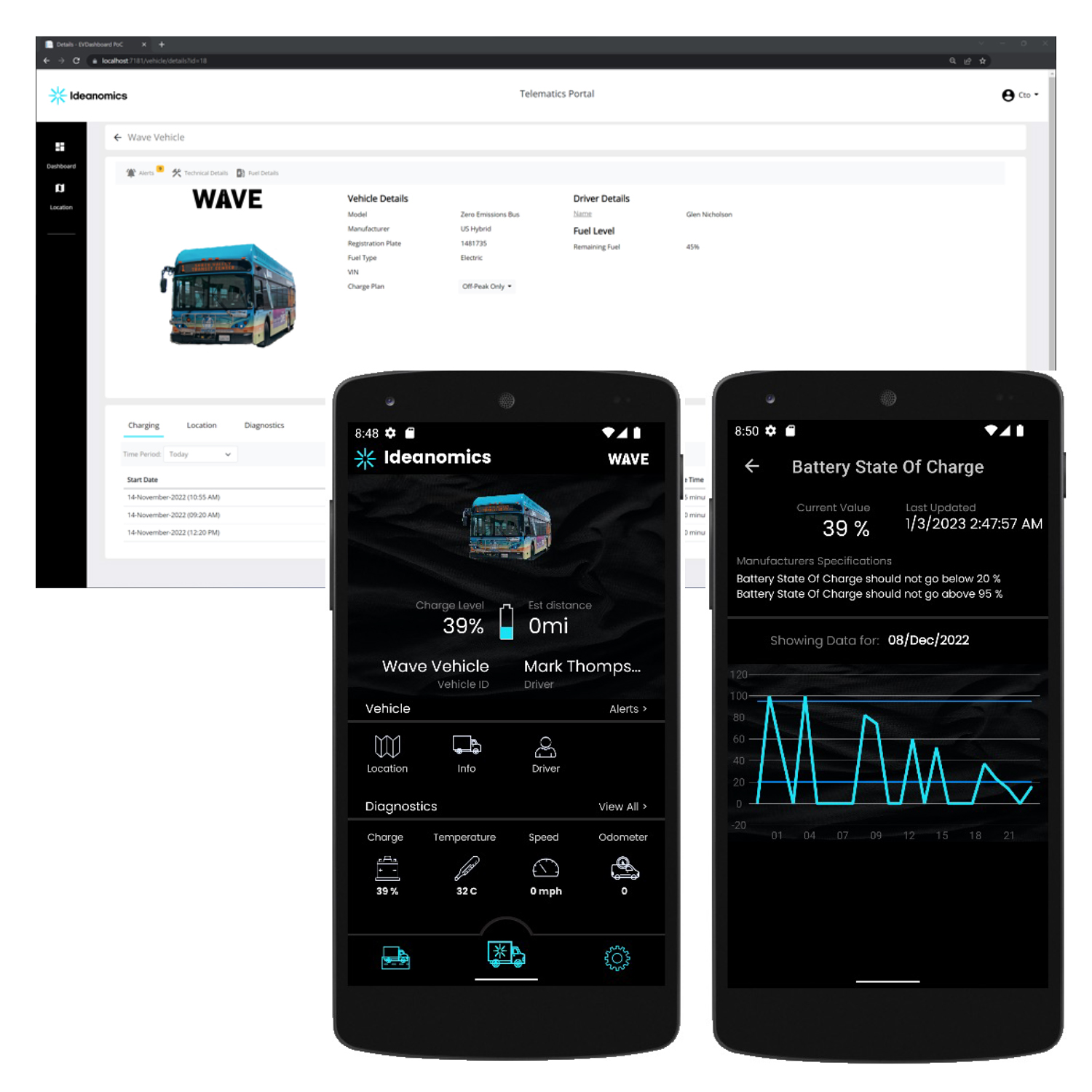 Integrated Management Solutions
WAVE Energy Cloud Charging Management Software
Manages all your fleets charging and energy assets in one location.
Modular & secure cloud platform
Designed with fleet customers for fleet customers
Manages all Energy & Charging assets
Agnostic telematics integration
Intuitive & simplistic design
CONTACT US
Discover the ultimate partner for your fleet electrification needs with custom-tailored solutions designed by our in-house specialists using our innovative technologies or partner solution. Together, we'll create a personalized roadmap for charging infrastructure deployment alongside cutting-edge charging management software to propel your operations into an electric future.​
CONTACT US
Success Story
Powering the Largest Wireless Fleet
Download the case study to learn how WAVE Wireless charging powers the largest battery-electric mass transit bus fleet in the U.S. —adding range and minimizing TCO with the largest single deployment of high-power, heavy-duty wireless charging in North America.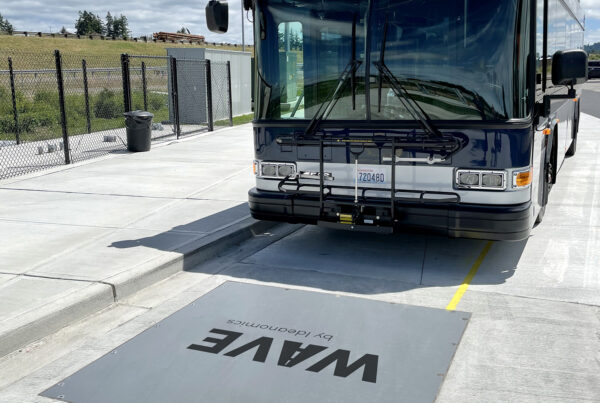 WAVE Powers Twin Transit Authority
Ideanomics Announces WAVE's Inductive Chargers to Power Twin Transit Authority in Chehalis, Washington NEW YORK, Jan.…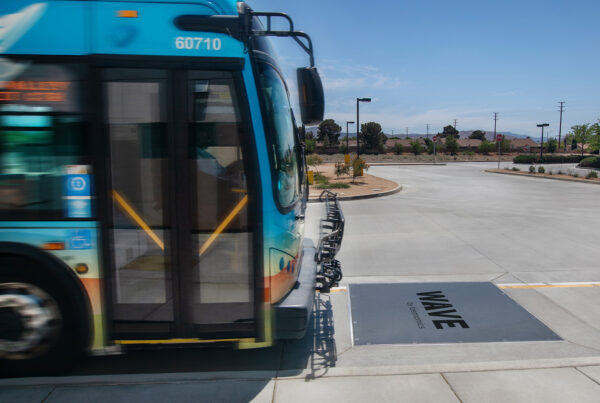 A Future of Electric Vehicles with Unlimited Range
Salt Lake City, UT- Wireless Advanced Vehicle Electrification (WAVE), the leading innovator in heavy-duty vehicle…
Discover the Benefit of Innovative Charging
Contact us today to learn more about our innovative solutions and take the first step toward electrifying your operations.
Charging pad images have been altered to replace WAVE's former logo with WAVE's current logo.